Zing is pleased to introduce two new unique lockout padlocks: the 700 Series Standard Industrial Lockout Padlock and the 800 Series Extreme Environment Lockout Padlock.
Our goal is to create the most flexible and comprehensively applicable locks on the market. Features include wraparound bilingual labels, keyway and shackle barrier protection, and extra space for customization.
700 SERIES
Unique body design features wraparound labels that effectively replace expensive and bulky long-body locks. Zing 700 and 800 Series locks are the only lockout padlocks that can accommodate a bilingual label on a standard size padlock. English, English/Spanish, and English/French labels are included. The labels also feature areas on the sides of the padlock to record information formerly engraved on the locks, such as key numbers. This gives the user an unprecedented level of customization without extra cost or long lead times. An accessory Photo ID label that allows photos of employees to be added to the padlock label will also be available.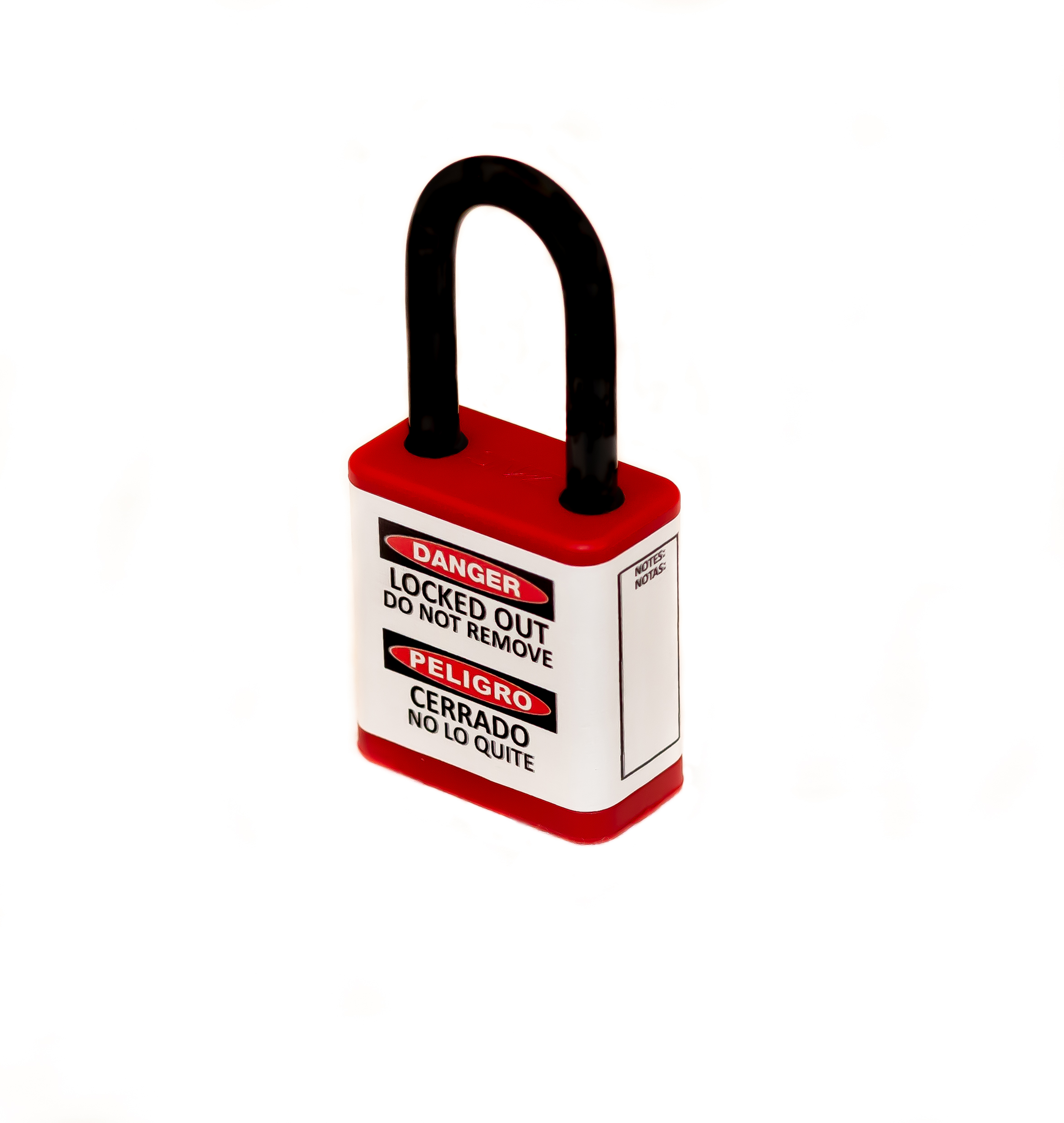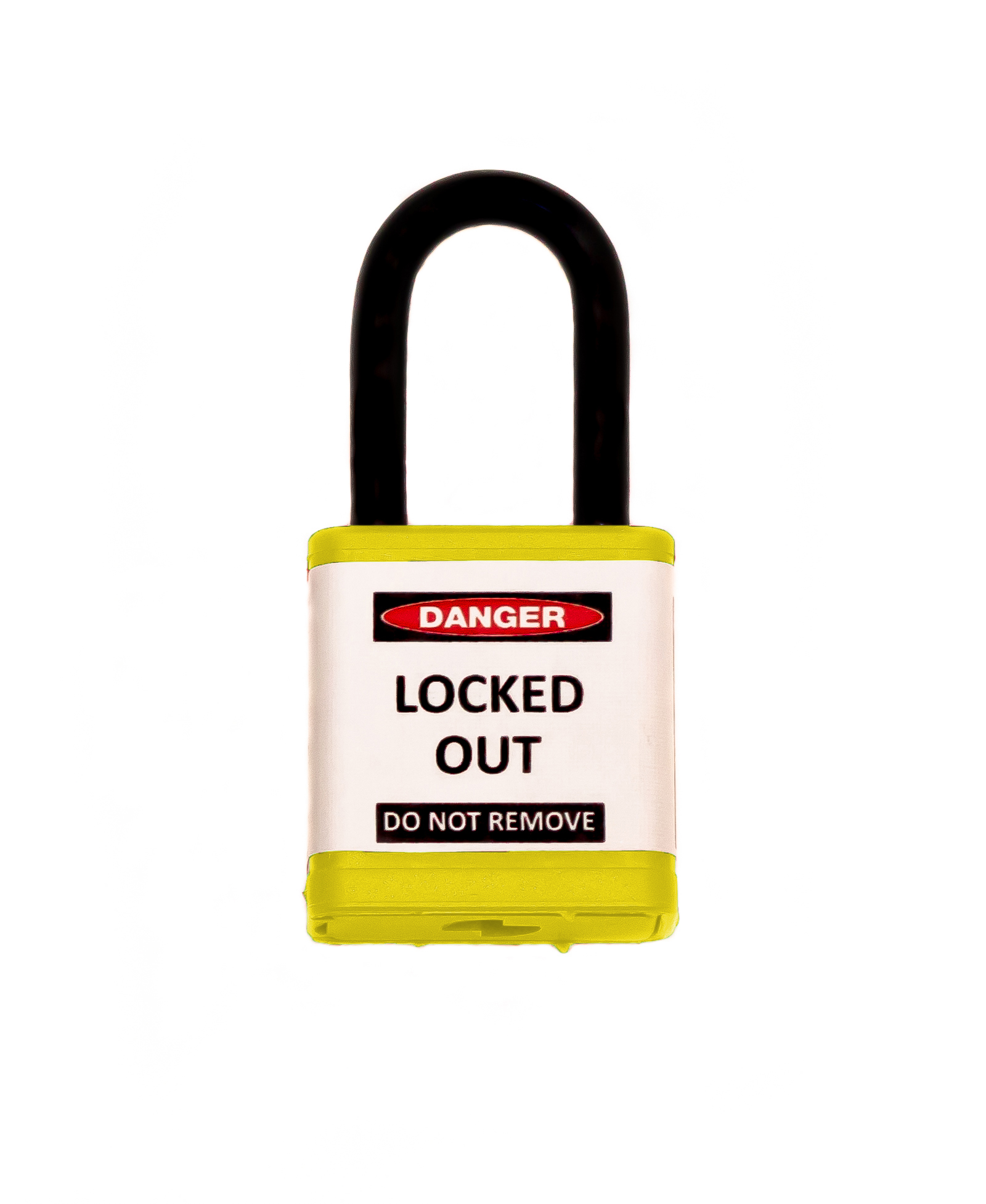 Shackle inserts feature a barrier cap, which protects the lock body and interior from dirt and moisture.
Hybrid aluminum/steel/plastic design promotes maximum durability and performance. The lock features a solid aluminum body with a hardened steel shackle. The body and shackle are then encased in recycled plastic, which adds durability and dielectric properties. Only food-grade lubricants are used, making it ideal for the food manufacturing industry. The 6-pin lock mechanism provides dependable security with key-retaining and auto-locking functions.
800 SERIES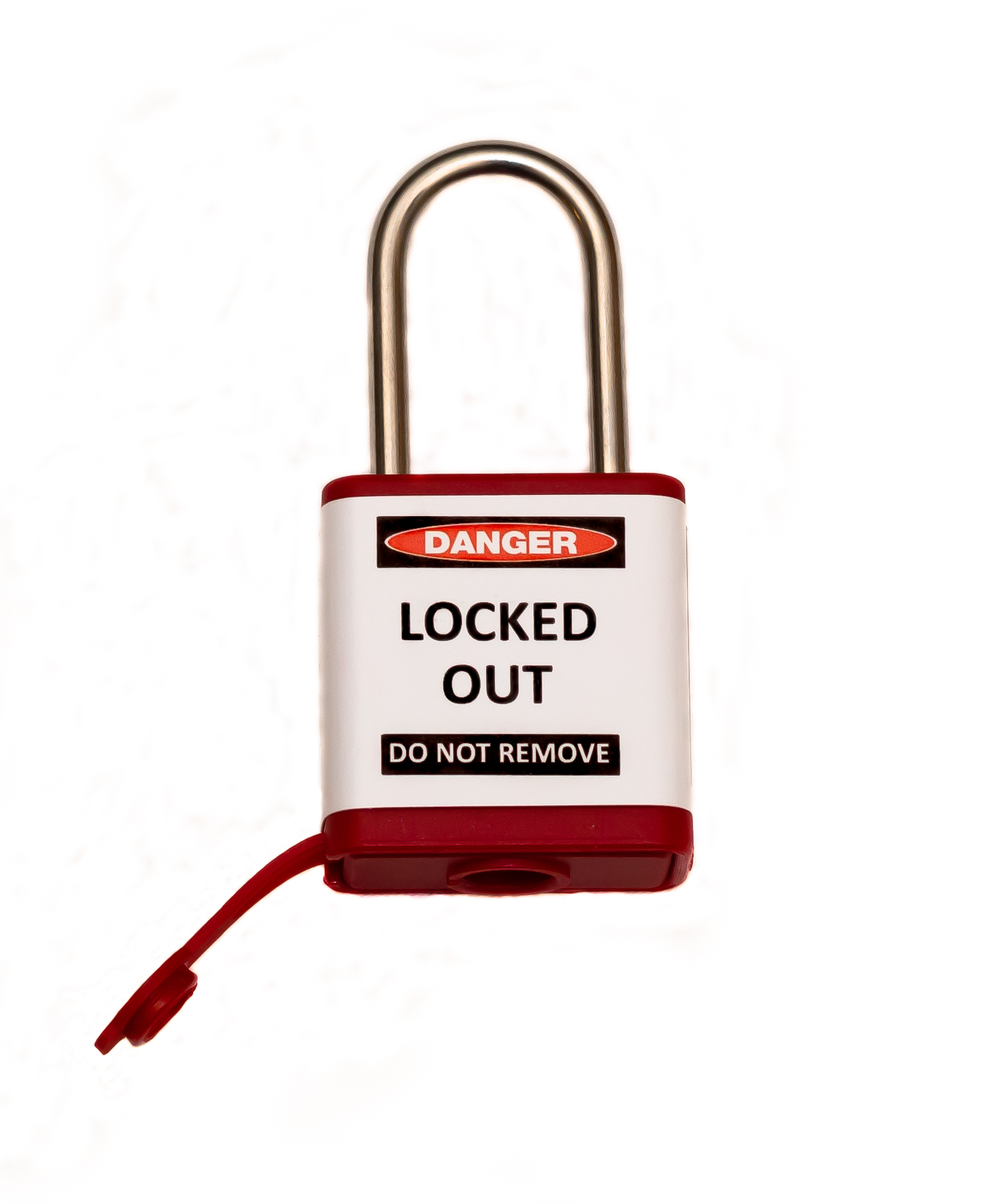 The 800 Series Padlock is the best solution for extreme lockout applications. Performs in high wash-down environments like food manufacturing, saltwater locations like oil rigs or mines, and industrial environments with exposure to the elements. The 800 Series includes all the features of the 700 series padlocks plus a specially treated lock body, stainless steel shackle, and protective key-way cylinder cap.
FULL RANGE OF LOCKS
Our new locks are available with 1.5" or 3" shackles, in 6 colors (Red, Yellow, Green, Black, Blue, and Orange), and with keying options (keyed alike, keyed different, and keyed alike sets of 3 and 6). Click here to browse!