Mission
FREE SHIPPING ON ALL DOMESTIC ORDERS $75+
Plus OSHA signs, parking and traffic signs, GHS/Hazcom, and more!
We are a USA-based family-owned company with decades of experience in safety. Our goal is to help our customers stay safe and compliant with our wide range of products and responsive service. There is nothing more important than well-being and safety!
Zing uses innovative and rugged designs to make sure your safety gear holds up in tough industrial environments.
Our Zing Green line is made with premium recycled materials. Zing Green includes signs, padlocks, tags,lockout devices, GHS products,and more. Certified by UL-E for high recycled content!
---
Every facility has its own safety needs. Our wide range of safety products is designed to cover all your lockout compliance, HazCom, and signage needs! Not sure what you need? Contact us at info@zinggreen.com and we'll be happy to help!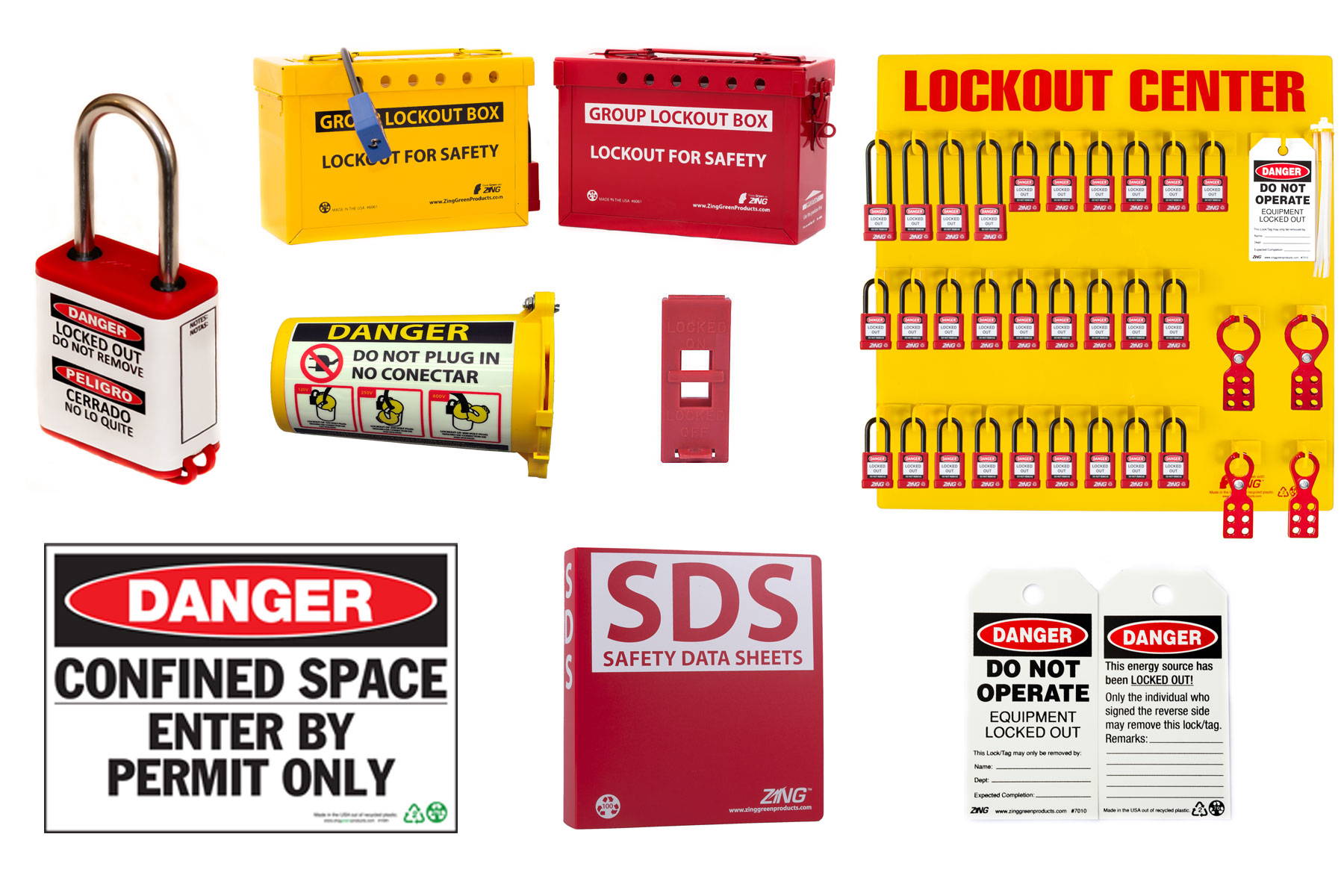 Zing offers onsite audits, inspections, procedures for Lockout/Tagout, Arc Flash, Electrical Safety, Lightning Inspection and more!
Our mission is to provide the best Safety and Compliance products, with a focus on sustainability
- Tom Prinzing, President